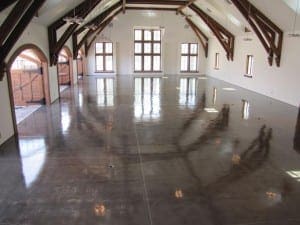 If you're looking to add value and beauty to your home, Trademark Garage Floors has a variety of services to help you achieve that. Whether you are looking to coat your garage floor, patio, lanai, driveway or walkways we've got your covered! With over 30 years experience in the Central Florida!
We offer a variety of services and products including: epoxy, urethane, stain, polyaspartic polyurea, color chip floors and much more.
Why have to look at that ugly garage floor? Whether it has never been coated and it's covered in dirt and oil stains or it has been coated but is now peeling. We have a floor for you and we know how to prep it for a long lasting install.
Before we install any of our products we diamond grind the entire floor to remove any dirt, oil or previous coatings.
Once the floor is prepped we will then repair any cracks or holes that may be there.
Do not let some painter with a truck and a roller tell you that the floor does not have to be diamond ground. It is the only way to ensure a proper adhesion to the concrete. Skipping this vital step will only guarantee that the floor peels.
Find out more about our garage floor preparation process below.
View Garage Floor color samples
View our application chart for our different products.
Learn how to care for your new floor.